Paul's Column - The Perspective of 2017
You sit there. With a dumbfounded look on your face, thinking "How?! How has it gone so wrong?"
You breathe out. Wow, that was a rough game. A game you chose to enjoy and the team you willingly selected to fuck you up has done it again. You're angry. A bunch of red-wearing muscular young men broke your heart. There's definitely a joke in there about communism not working (let's leave it for another time).
"How the hell are we so bad?!" You'd love to scream it into the night. Only that you know no one will ever take you seriously, as those screams sound hilarious to the outside people. Haha, look at that moron, sad because his favourite team has played badly. Football is a funny little thing to like because it's (probably) a bit like love. You're happy to be fucked over for thousands of times because just once, it will make you feel happy. You can wait for 90 minutes and nothing would happen. Then, 91st – or even 94th, 95th – goal. This is it. You're happy and all it took was to sit in a river of shit. Heaps of total misery were necessary for you to cherish the moment.
Don't believe me? Look at Crystal Palace. Seven games. No goals. No points. Game eight? Victory.
How can fans of a team with 3 points after 8 games and with Roy fucking Hodgson in charge feel so happy?
Well, they just do. Because football is rarely ever about results. For most of the time, it's about perspective. This is exactly the thing we are going to tackle today. In this – unfunny as usual but this time on purpose – column, I will tell you about a bunch of things that you know have happened. Only that all of us choose to see them from a different perspective.
The perspective of the Liverpool fan in 2017 – Transfers
The Good
We have secured Naby Keita – one of the world's hottest midfielders. With a certain amount of time to figure out our playstyle and strengths/weaknesses of existing players, we will turn him into a star.
Many transfers are quite rushed. This one isn't – there's going to be plenty of time to analyze and see which players suit and don't suit what Naby is here to offer. Add that to the fact we took him from the noses of Bayern and Barcelona. This puts a whole new side to this deal. We pulled off a transfer that is very rare in this game. So far, it is difficult to see how can it not benefit us.
Many other transfers have been interesting too. Andy Robertson has most definitely brought the best out of Alberto Moreno. Alex Oxlade-Chamberlain offers some freedom to our starting XI and keeps it fit. And the more said about Mohamed Salah, the better.
Part time sex machine, full-time actual prince of Egypt, the connoisseur of running fast in one general direction has made men and women alike swoon in admiration.
Our strike force isn't bad either, combining the youthful excellence of Solanke, the experience of Sturridge and system smarts of Roberto Firmino. There are goals there and it's not bad now – will only better as it goes forward. Those things take time to gel.
In one quick transfer window, we got ourselves one of the hottest midfielders on the planet, a great substitute, a premium-level attacker and rejuvenated our left defensive wing. Not bad, huh?
The Bad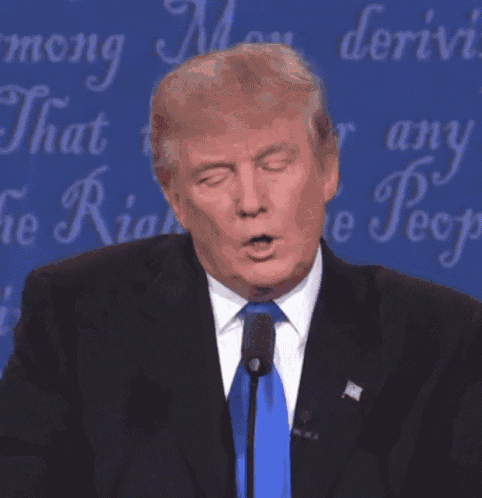 Eat shit.
Yeah, we've managed to secure Naby Keita. Only to have him play for someone else, where he can be ran into the ground by some coach we have no control of whatsoever.
It's stupid and everyone knows it. Despite how good one extra year of preparation can be, nothing is better than literally having the player on board, ready to play. We are wasting time while our opponents are running away. It's going to be great to see Naby Keita pull a madness against Mattress Loczjewski in the 2nd knockout round of Europa League. 1-1 (but we fought with pashun)
Even the deals we have ACTUALLY DONE (wooooooo) are not overly-inspiring. With the purchase of Andy Robertson, we ran ourselves into a left-back gamble. Liverpool started the season with a fella of 2 starts in 2016/17, a Hull defender and James Milner. Look at the right. Who's there? A mysteriously-injured Nathaniel Clyne, a teenager and a center back. The fact we have three options each in both of those positions barely hides the fact their good performances were not exactly expected. For a club of our size, there's no way we can give so much purely to chance.
Same goes to strikers too! What's our strike force right now? An on-and-off Firmino and a teenager from Chelsea who is still yet to bag a competitive goal for us? Anyone else? Oh, right. The ever-dependable Daniel Sturridge.

"I was born with glass bones and paper skin. Every morning I break my legs, and every afternoon I break my arms. At night, I lie awake in agony until my recurring hip injuries put me to sleep."
Oh, that's just perfect! Who's next? Chamberlain? 40 mil for fucking nothing. Salah?
Right, he's neat. We are fucked if he's ever injured. Liverpool are exactly one twisted leg away from dropping to the relegation zone. Though AFCON was bad? Wait until Salah drops a box of shawarma on his ligament. Then we'll cry together.
Overall, we are still dependable on one speedy fella and a Brazilian who doesn't want to be here. Same story as last year, only now we have European football and Coutinho dislikes us. Yippee.
The perspective of the Liverpool fan in 2017 – Performance
The Good
We clearly change and evolve – for the better, too. Relentless pressing doesn't work that well anymore because everyone is doing it. We play slower, we play smarter. Results may not be there already but in many ways, we are a more advanced team than we were a year ago. That is something worth getting excited about.
This sport requires evolvement and that's what Liverpool are currently doing. It's worth admitting that despite being exciting, Liverpool often felt tactically naive. Under Rodgers, we used the same formation and style until someone cracked us open – then we painfully tried again. Now, under Klopp, every game can be different yet we would still end up creating chances. The team still intends to move forward – but sometimes you need to slow down and look for the right route. Klopp is learning, as much as everyone in the team. There are clear signs of this team being good. Chances need to be taken and things need altering. Something good may happen in a very near future. Despite things looking bleak, they're anything but.
The Bad
You fucking pricks.
Liverpool is not a kindergarten. Well, it sure acts like one. There are clubs with clear direction and clear ideas. Tottenham go with youth and personal development. United put results in front of everything. Man City are not afraid to spend huge in hope for a great payout. Everton sit in the corner, eating their own boogers. Everyone has a plan. Liverpool don't. One second they spend £40m on some fella Perrie Edwards is dating, the other one they can barely force themselves to play Marko Grujic. The third one, someone pretends to act the club cares about youth development.
This club has a fanbase. A big one at that. Has a reputation. A big one as well. It also no fucking direction whatsoever – the constant loops and changes and transfers and tactics are all there just to cover the fact NO ONE HAS A SHITTING CLUE WHAT IS GOING ON. Our performances do nothing but mirror what is happening in the club.
We're hot, we're cold. We're yes, then we're no. We're in, we're out. We're up, we're down. We're wrong when it's right. It's black and it's white.
Honestly, it's never good when a state of your club can be quoted by an early Katy Perry song.
I was torn between this and 'Ur So Gay'. She genuinely made a song named like that. There are these little gem-lines, such as "No you don't even like…PENIS" and "I hope you hang yourself with your H&M scarf while jacking off listening to Mozart". She was really quite something before she went insane. But that's beside the point.
What I'm saying is – we suck. The club has no direction and no idea what should be done. Therefore, our performances are completely logical and will most likely stay the same until the end of times. Buckle up and enjoy.
The perspective of the Liverpool fan in 2017 – Ownership
The Good
Fenway Sports Group are not Mike Ashley. They're not H&G or Vladimir Romanov either. They have sizable investments, such as transfer deals or expansion of Anfield. There is not much bad to say – because they're just a decent group of owners who do their best to make the club work. Sure – it would be great to have a sugar daddy willing to go entirely into red and sign us Neymar. Yet in the current state of things, Liverpool have a bigger stadium, more money and are mostly financially independent. While many clubs are one big financial drop away from bursting, Liverpool hold themselves on steady ground. It's a marathon, not a sprint. With the investments made and the obviously-increasing transfer sums put in, this club is in steady hands. And steady not in a way of 'first plane back'.
The Bad
Bunch of absolute morons.
FSG have probably never hired a decent suit. One of them has nearly fucked up the Borini deal because of a Twitter prankster. Another one ran circles around in a Ukrainian hotel on deadline day. Now we had a fella completely screwing up a Van Dijk deal because of a steamy Blackpool date and other shenanigans. We ended up not buying anyone else – arguably, because of all the promises made to the Dutchman's agent.
All of those occurrences have one thing in common. They've been done by men appointed by FSG. The same group which came to own Liverpool despite knowing nothing about football at first. We are their training field where they screwed up more than many, many top clubs put together. They are the reason we have no direction and keep switching from astronomical fees to letting Dele Alli fuck off to Tottenham for almost nothing. You can't save the body if its head already started to rot. FSG playing safe is a monument to its fuckups. They won't ever pop ridiculous money and try turning us into Manchester United or PSG. Thing is, they wouldn't know how. FSG are anything but experts. Thank you for trying. May I suggest doing so with Huddersfield or Bournemouth?
So…What now?
Nothing. This column isn't here to solve anything, show anything or change someone's life.
What I've been trying to say here is that mine, someone else's, your opinion on things is vastly dependant on past experiences and general optimism or lack thereof.
And while we do have some people holding every opinion on the planet (because it gets them retweets, bless their verified-check-shaped online penises) – it's okay to have different ones.
At the end of the day, we just (s)cream about shredded dudes chasing and tackling each other. So let's be crazy, angry and dramatic here – if this is a good release, why not tell John Henry to go fuck himself every now and then?